Best American Storage
If you are looking for self storage that's a step above the rest in Ormond Beach, Florida, near Holy Hill​, look no further than Best American Storage. Whether you need a little bit more space at home or are incorporating a storage unit into your long-term business plan, we have the right option for you.
Our convenient location near US1 means you can easily pop in to your storage unit on your way in and out of Ormond Beach, Florida. At Best American Storage, we pride ourselves on catering to the unique needs of our clients.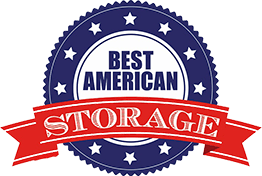 Best American Storage is managed by Best American Storage
Quality Storage & Peace of Mind
At Best American Storage, we know that when it comes to storing your items, peace of mind is essential in your choice of self storage providers. That's why our modern facility boasts a variety of security features to help you rest easy. Our facility features 24-hour video surveillance. You will love our well-lit facility, which allows easy navigation and storage access, no matter what time you need to access your unit.
The right storage unit for rent in Ormond Beach, Florida, near Holy Hill, is waiting for you. Call us today to speak with one of our storage experts about which of our storage units is the right fit for you.